I decided to pull my 2 waterfowl sets, and dedicate my cam trapping time now to raptors and predators...I'd also like to try for herons, but think I'll focus my efforts on raptors first.
I had a trapper friend give me a bunch of muskrat carcasses this spring...plus I bought a couple pelts off him as well. I now have 4 dedicated raptor/predator sets on the go.
Hillside set #1
This set I used the Panasonic FP8 on a hillside, with 2 muskrat carcasses.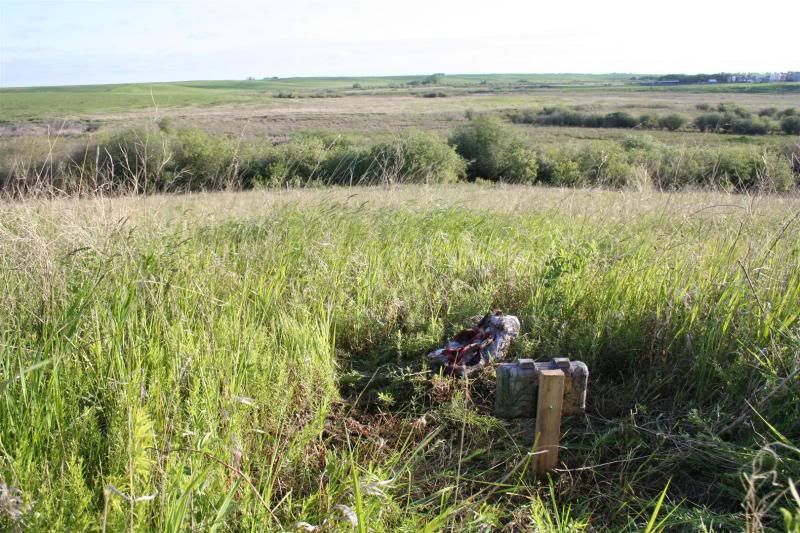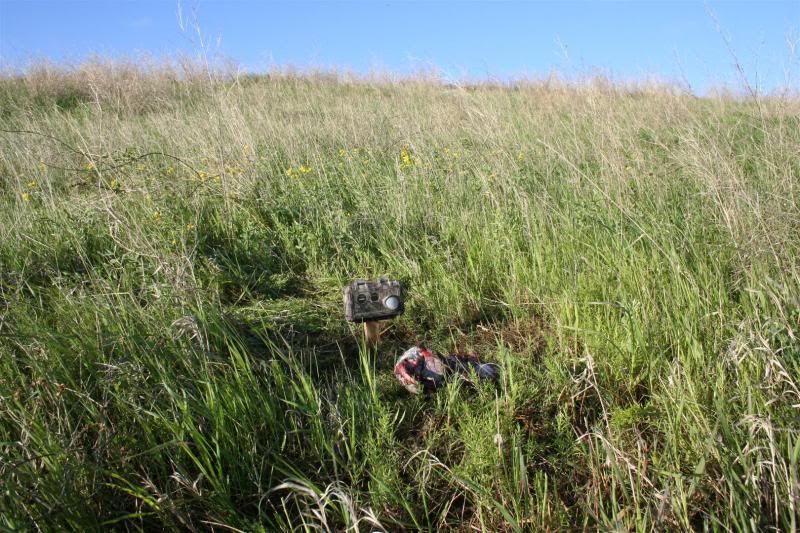 Creek Set
This set I used 2 carcasses, guts...and a pelt that I propped up using a fresh willow twig...sharpened both ends, and threaded it through the open ends of the streched pelt...bent it slightly and stuck both ends into the ground...actually looks pretty real! Using the Panasonic FX48 for this set.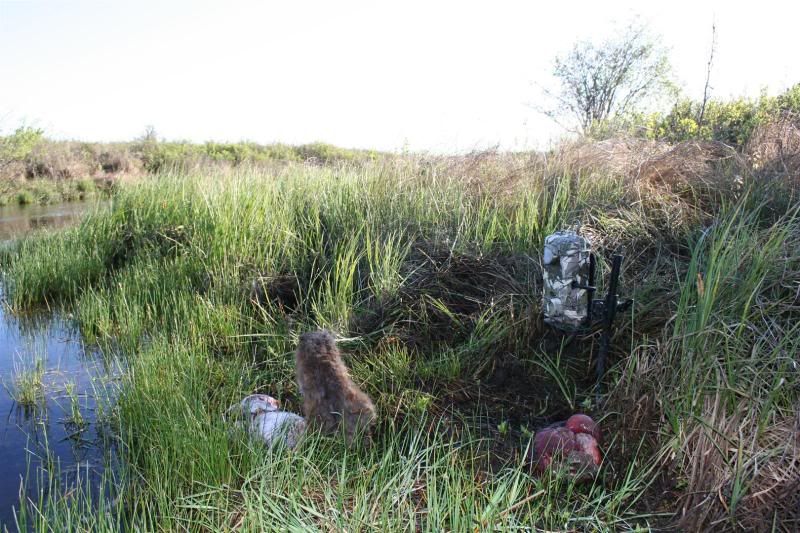 Hillside set #2
I had this hillside in mind quite a while ago but never ventured out there until yesterday...once I got there I noticed that there is a very active fox den about 25 m north of where I wanted to set the cam...not wanting to disturb the den too much...and still have the chance at raptor pics I just put the cam right where I planned...25m south of the den on this hillside. I started using these short wooden stakes this year for my low level sets and they are working great and are supper cheap! just screw in one of Joe's QDM's and away you go!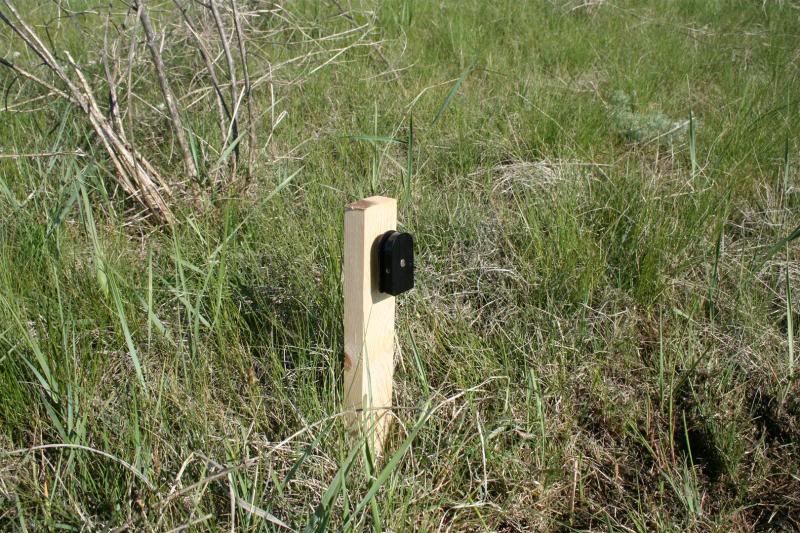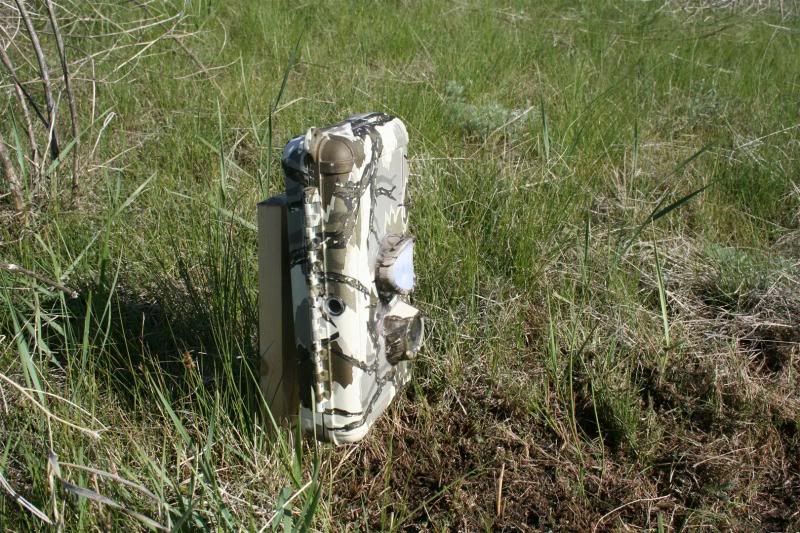 For this set I aso used 2 muskrat carcasses and a willow propped pelt...and the Panasonic FH20 camera
Hillside Set #3
With 1 more cam in my pocket and another scenic hillside in the area...I threw one more out! This set I'm using 2 muskrat carcasses, guts and the willow propped muskrat pelt. This is one of my newest builds...the Panasonic FS15, SS2 S3 2000. Again I used a wooden stack and a QDM...a guy should probably drill a pilot hole first before installing the QDM to prevent cracking...as you can see